Lunar Sea Storytelling Brighton
Lunar Sea Storytelling hosted by Fleur Shorthouse and Xanthe Gresham Knight meet once a month to fete the full-moon with music, ritual and the brightest and best performance storytellers – professionals whose craft is pure enchantment.
Every moon has a name
Every moon has a tree
Every moon has a story….
---
Thursday 12th December at 7.30pm – Gawain and the Green Knight
Southern Belle Theatre, 3 Waterloo St, Hove BN3 1AQ
Tickets: https://www.eventbrite.com/e/gawain-and-the-green-knight-tickets-69584550263?aff=ebapi
December's tree is the Pine.  The Yule Log was traditionally made of pine wood – its sweet scent and bright flame bring the hope of the sun's return.
When Men were Men, Women were Women, And an Axe was an Axe….
Gawain rode from Camelot, to seek his doom.
A medieval story of derring-do, chivalry, and inconvenient corsets.  Gawain is a classic tale of heroism tinged with absurdity and has at its heart a dysfunctional family, where a wrong done in one generation festers into revenge upon the next.
An ancient winter's tale, perfect for a dark evening….
'Gawain and the Green Knight' storms along with an intelligent irreverence, yet is able to be truly magical when wonder is called for. It sparkles with a particularly glorious English humour. Ben Haggarty
'Fresh and fiercely feminist' British Theatre Guide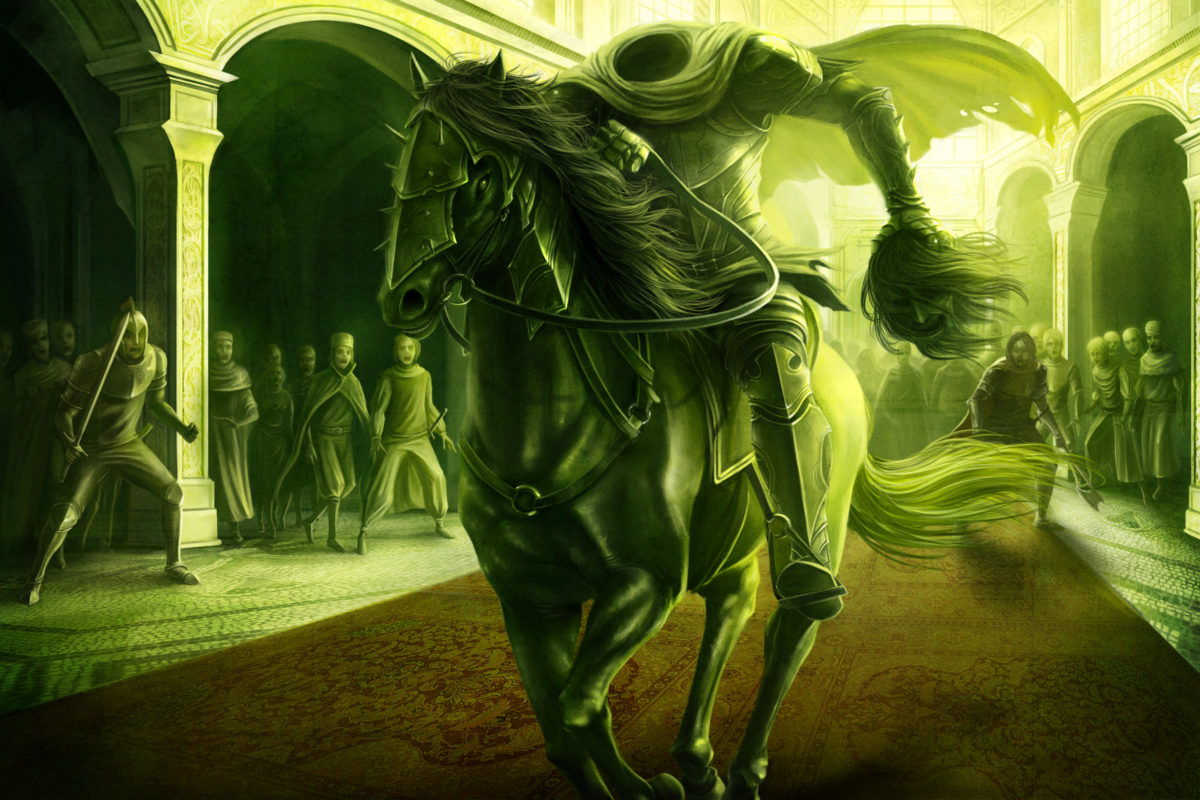 Sarah Rundle: former microbiologist, riotous comedian and composite storyteller has devised works for the British Council, Wellcome Foundation, Geffrye Museum, and the National Trust, and has performed at Stockholm's Fabula Story Café, the Nivesh Festival in Delhi, Kolkata Literature Festival, Nottingham's Theatre Royal, and Festival at the Edge. ]
'Rundle was exquisite… raising issues around Eurocentric stereotypes…challenging morals and traditional storytelling.'  Remote Goat.
---
Friday January 10th at 7.30pm   In from the Cold  Sef Townsend
The Southern Belle Theatre, 3 Waterloo St, Hove BN3 1AQ
Tickets: https://www.eventbrite.com/e/in-from-the-cold-with-sef-townsend-tickets-69750037239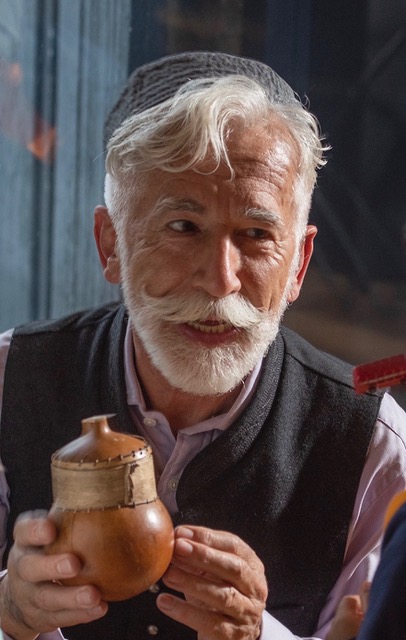 January holds the Wolf Moon, its tree the powerful Rowan.  Our instincts are to gather round and hear a tale.
In this darkest and coldest month of the Wolf Moon when the nights are long, and our instincts are to hibernate, gather round and hear a tale.
Sef will share stories learned from his travels around the world. From the snow and ice of the bitterest of Korean winters to the burning sun and scorching sands of the North African deserts, we will hear how the characters survive these hostile extremes.
"So enjoyed this last night – heart warming on a cold night, thought provoking and wonderful"  Naomi Wilds, Adverse Camber
"I loved Sef Townsend being his gracious, gentle self, telling stories that took no prisoners with their fiercely political messages." Marion Leeper
"Absolutely bizarre but entirely captivating . . . thanks to the supreme detail in his every expression and movement . . . left me open-mouthed, my skin frosty"
The Arbutarian, London
Sef has been sharing stories for more than twenty five years. Often working with refugees and asylum detainees, he tells in churches, mosques, and synagogues, and has been involved in peace & reconciliation projects internationally. Recent story-sharing, workshop-giving & research has taken to him from China to Chile, from South Africa, to the West Bank.
---
Please stay in touch and follow us:
Facebook: @LunarSeaStorytelling
Meetup: LunarSea Storytelling Brighton
Email: lunarsea@gmail.com